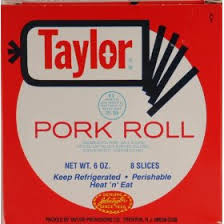 ABOUT US
We Use Only The Finest Ingredients
It is our philosophy to use the finest ingredients available to prepare our products. We are constantly searching for new products to make sure your experience is exceptional. We use Boar's Head meats and cheeses, Taylor Pork Roll, and our bagels and spreads are made from scratch. Our coffee is roasted, to our specifications, by a local micro roaster. Then we freshly grind our beans right before each pot we brew to ensure we deliver the freshest cup of coffee possible.
Friendly And Fast Service
Our staff is the engine that drives JT's Bagel Hut. We have members of our staff that have been here since the day we opened and we consider them family. They care about JT's as if it were their own. This is a key factor to providing friendly service and an inviting atmosphere.
JT's is designed to be fast. It is a mom and pop shop that leverages the technology utilized by larger corporations. We use a state-of-the-art POS system combined with a well staffed sandwich line to make your breakfast quickly every morning. We are currently developing an ordering app to allow the customer to order, pay, and pickup without waiting in any lines. This is unlike any other bagel/cafe in the area!